Regular price
€20,00 EUR
Sale price
€20,00 EUR
Unit price
per
Sale
Sold out
The PDF pattern includes:


- Comprehensive Instructions
- File for printing at home 90cm/36" wide (A1, A2, A3, A4 + American letter size)
- File for Copy shop (A0 print) if you can't find a 90cm/36" wide plotter.
You can also add the printing option if you wish for us to print your pattern and send this to you. Cost for shipping will be calculated at checkout.
There is a Blog post about the Coco, Chasing Coco.
SKILL LEVEL: Intermediate
Further Details

Material: Woven

The Coco is very versatile!

The style incorporates a vertical bust dart; a shawl collar; a raglan sleeve and a diagonally cut back.
4 main pieces create the form of the Coco top and then there are 2 ways to finish the front edges of the top.
Version A has a double folded edge. This is ideal for a light Summery feel.
Version B has a facing which doubles up the front and creates a dramatic collar.
The pocket and the long or short sleeve can be used for either style. The long sleeve has a cut-on cuff with a slit detail..

The pattern contains 2 extremes of the Coco top.
They will take you from a light blouse to a robust jacket with a retro back detail.
The size pack includes 6 sizes so you can size up for a jacket version.
There are lengthening and shortening lines on the pattern too.
I encourage you to find your version of the Coco that might lie anywhere between or beyond these 2 styles.
Weitere Einzelheiten (DE)

Für Webstoffe

Coco ist sehr wandelbar! Das Modell hat senkrechte Brustabnäher aus der Schulter, einen Schalkragen, Raglanärmel und ein Rückenteil im schrägen Fadenlauf. Coco besteht aus vier großen Schnittteilen. Für den vorderen Abschluss gibt es zwei Möglichkeiten: Bei Version A wird die Vorderkante zweimal umgeschlagen und festgesteppt, ideal für eine leichte, sommerliche Bluse. Version B wird mit einem Beleg verstürzt, der einen dramatischen Kragen ergibt.
Der lange oder kurze Ärmel passt zu beiden Varianten. Der lange Ärmel hat eine angeschnittene Manschette mit Schlitz.
Mit dem Coco-Schnittmuster können zwei völlig unterschiedliche Kleidungsstücke genäht werden: Von einer leichten Bluse bis zu einer robusten Jacke mit einem Rückenriegel im Retrostil. Das Schnittmuster enthält 6 Größen, so dass für eine Jacke eine Größe größer gewählt werden kann. Außerdem sind Linien zum Verlängern und Kürzen eingezeichnet.
Findet eure eigenen Coco-Version zwischen Bluse und Jacke – oder ganz woanders.
View full details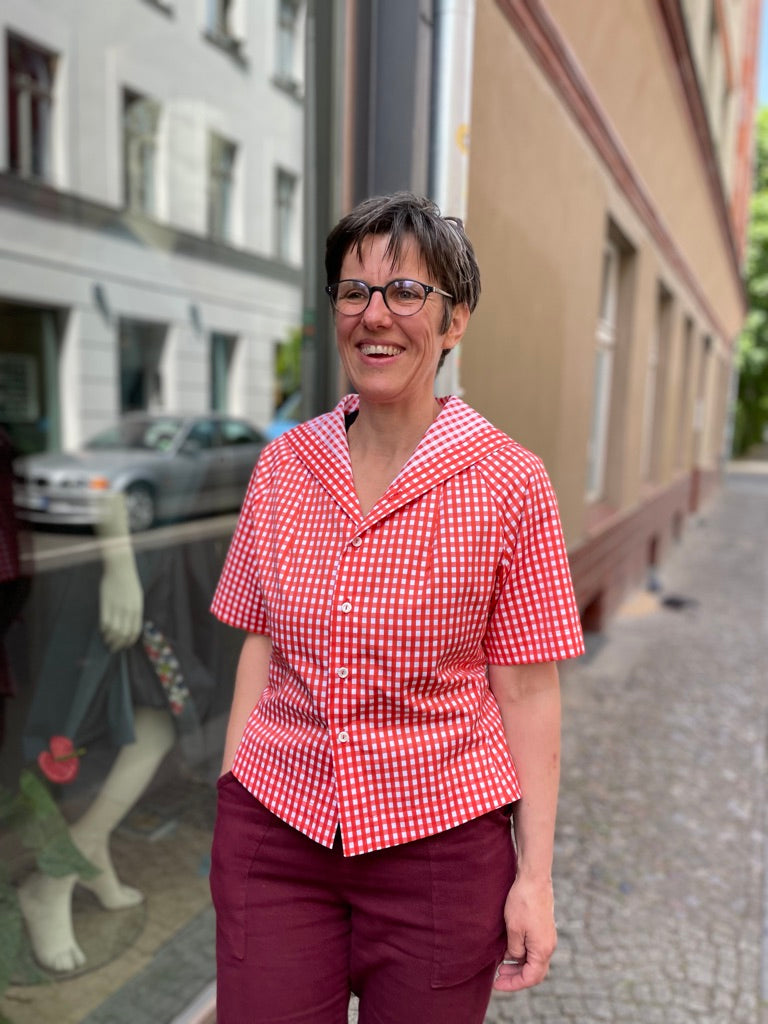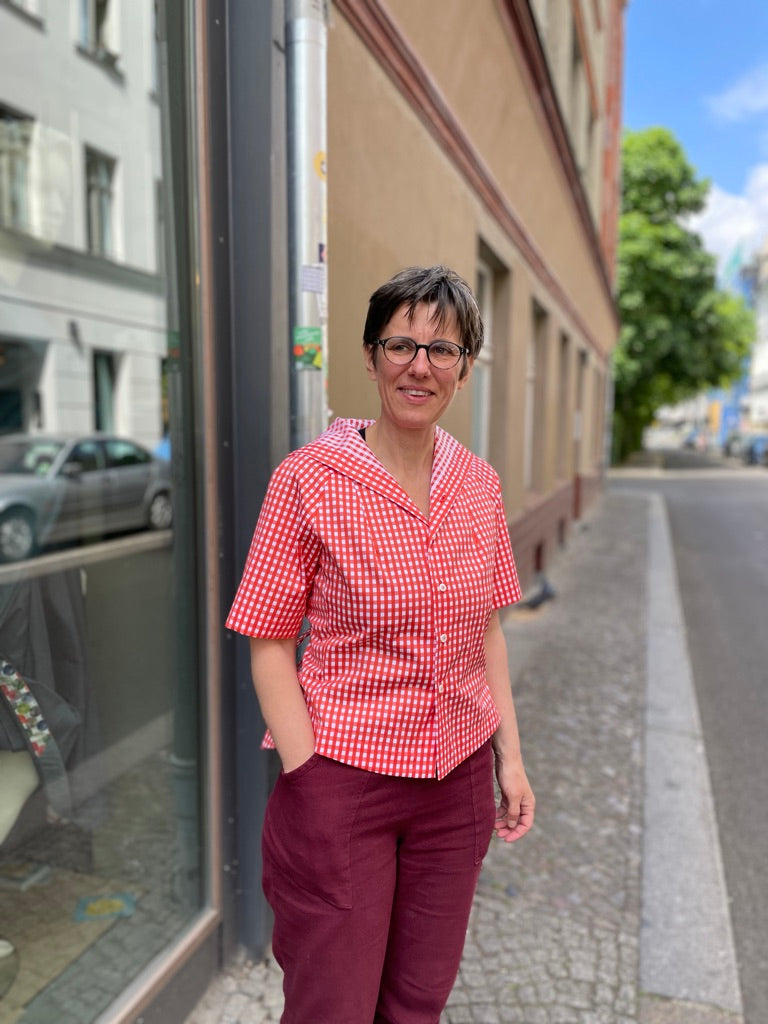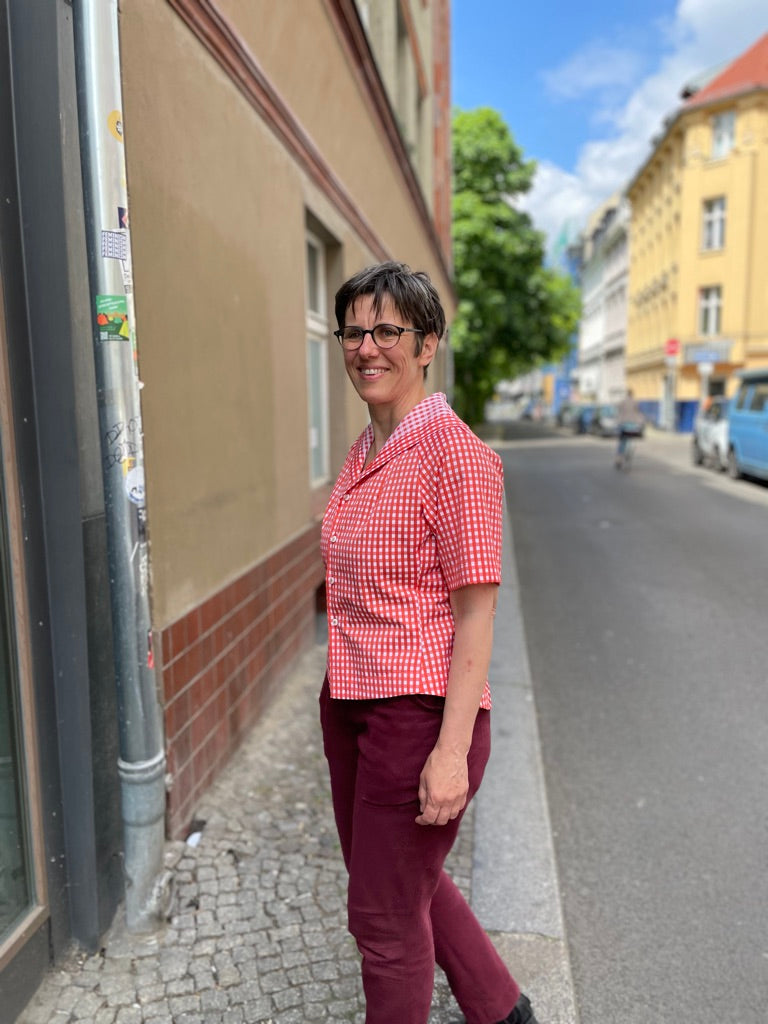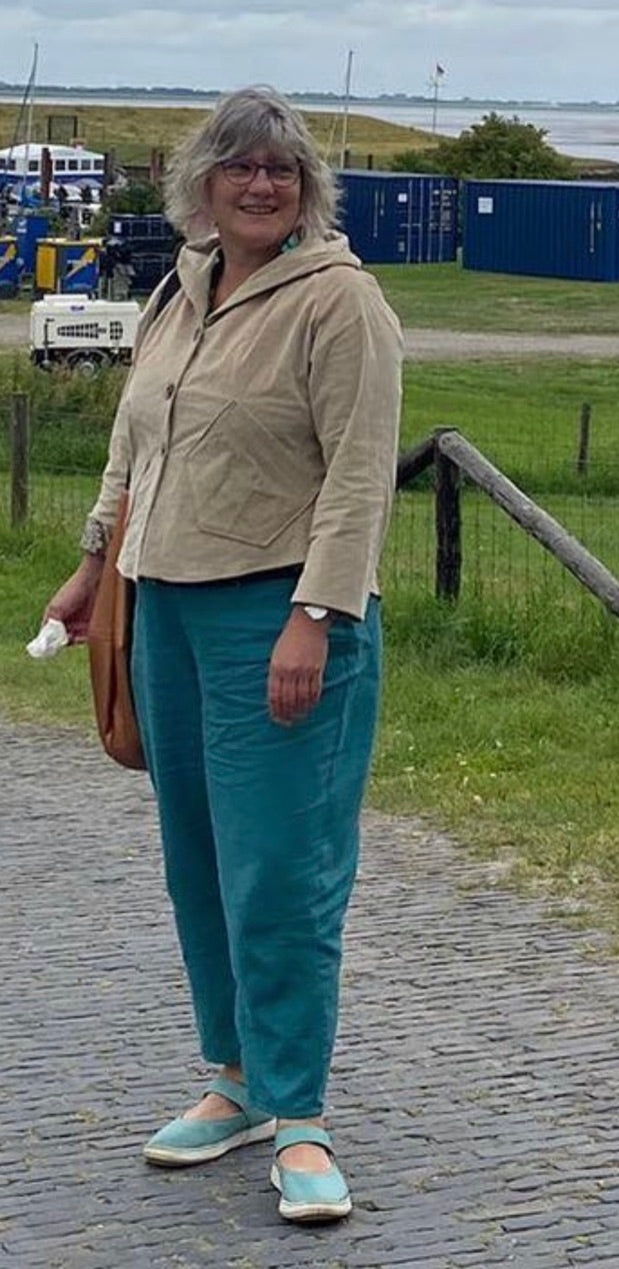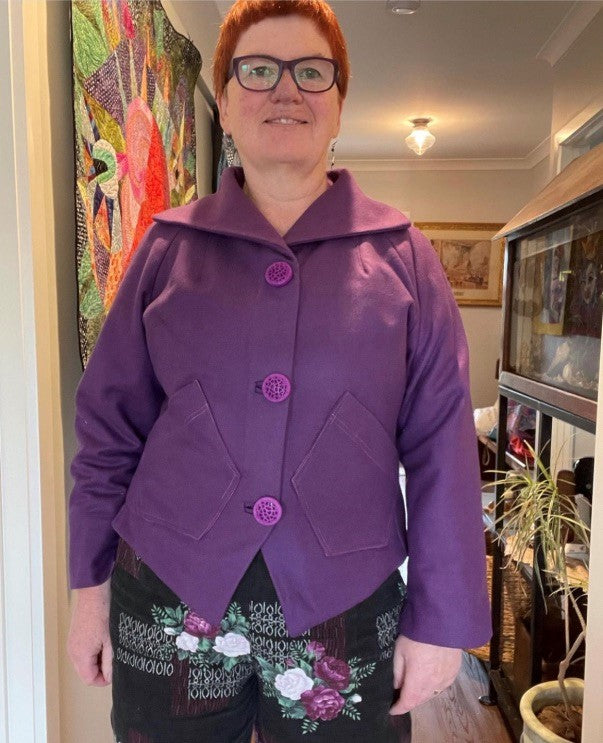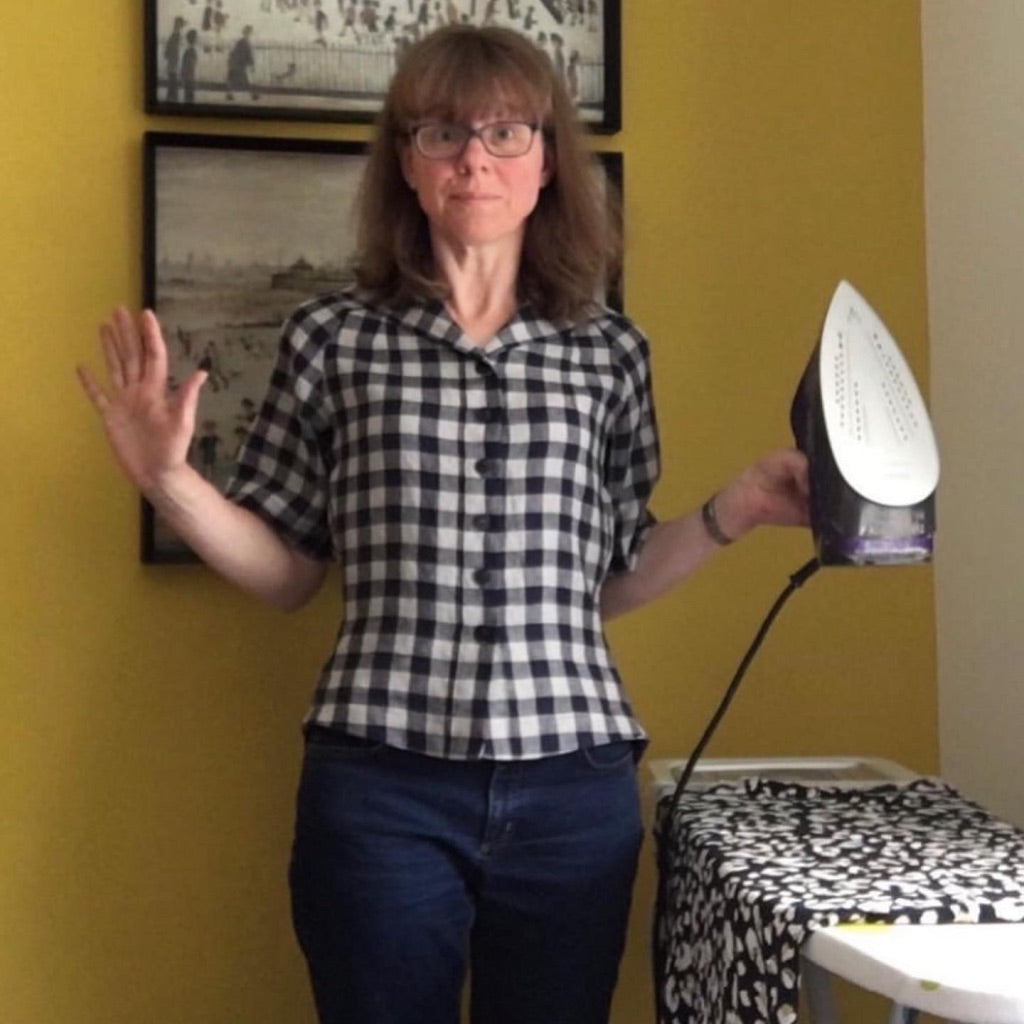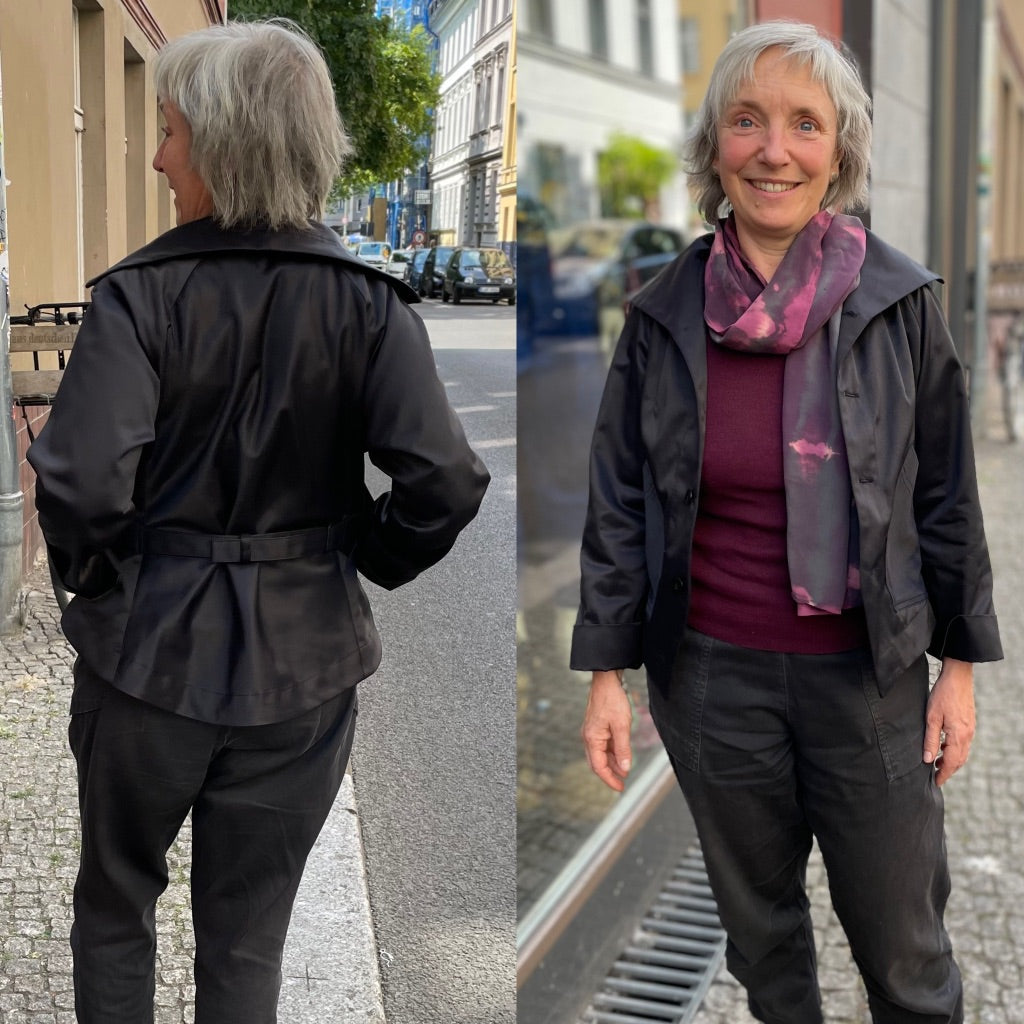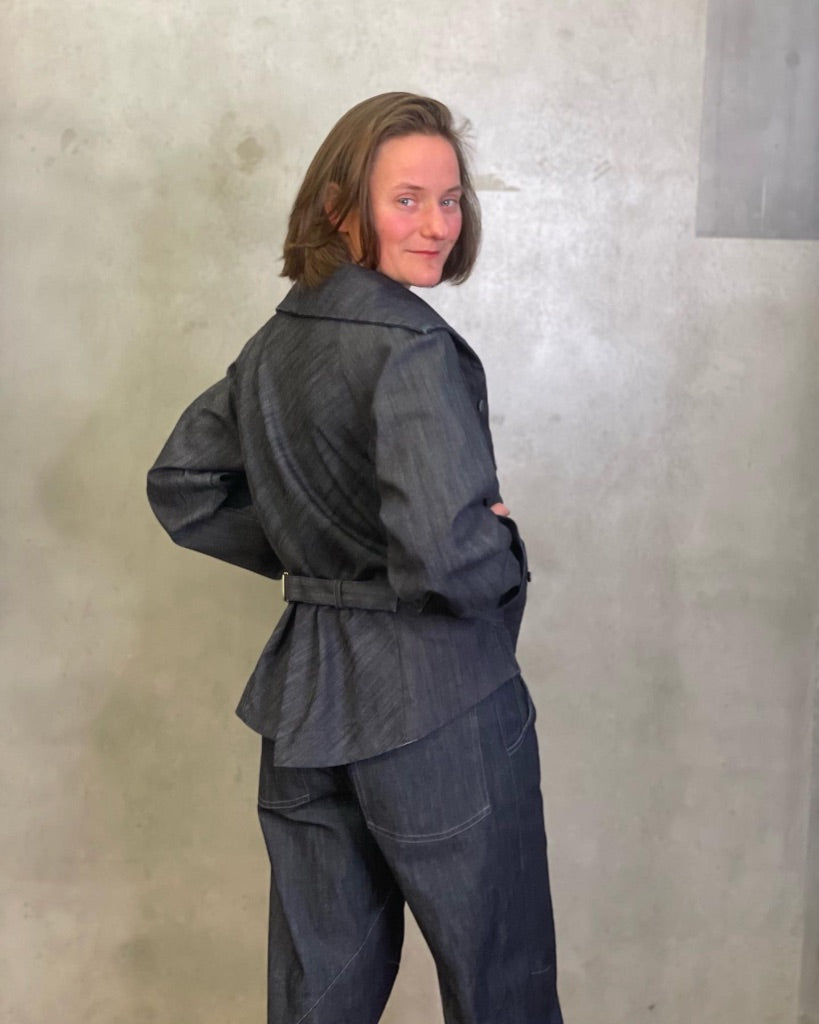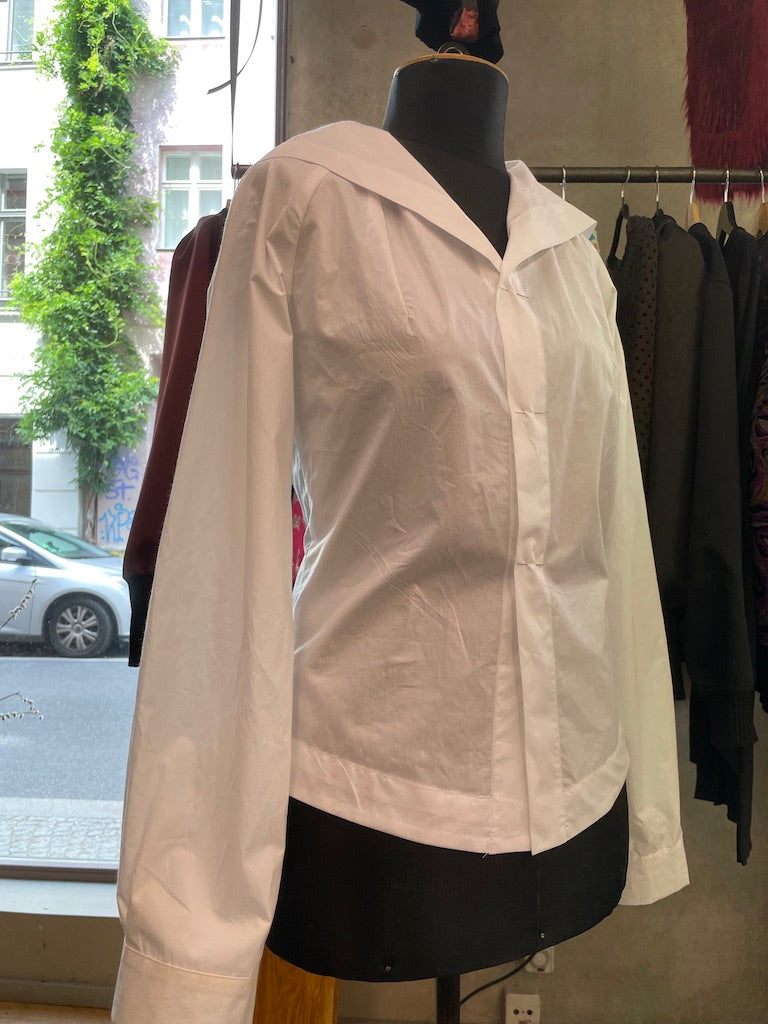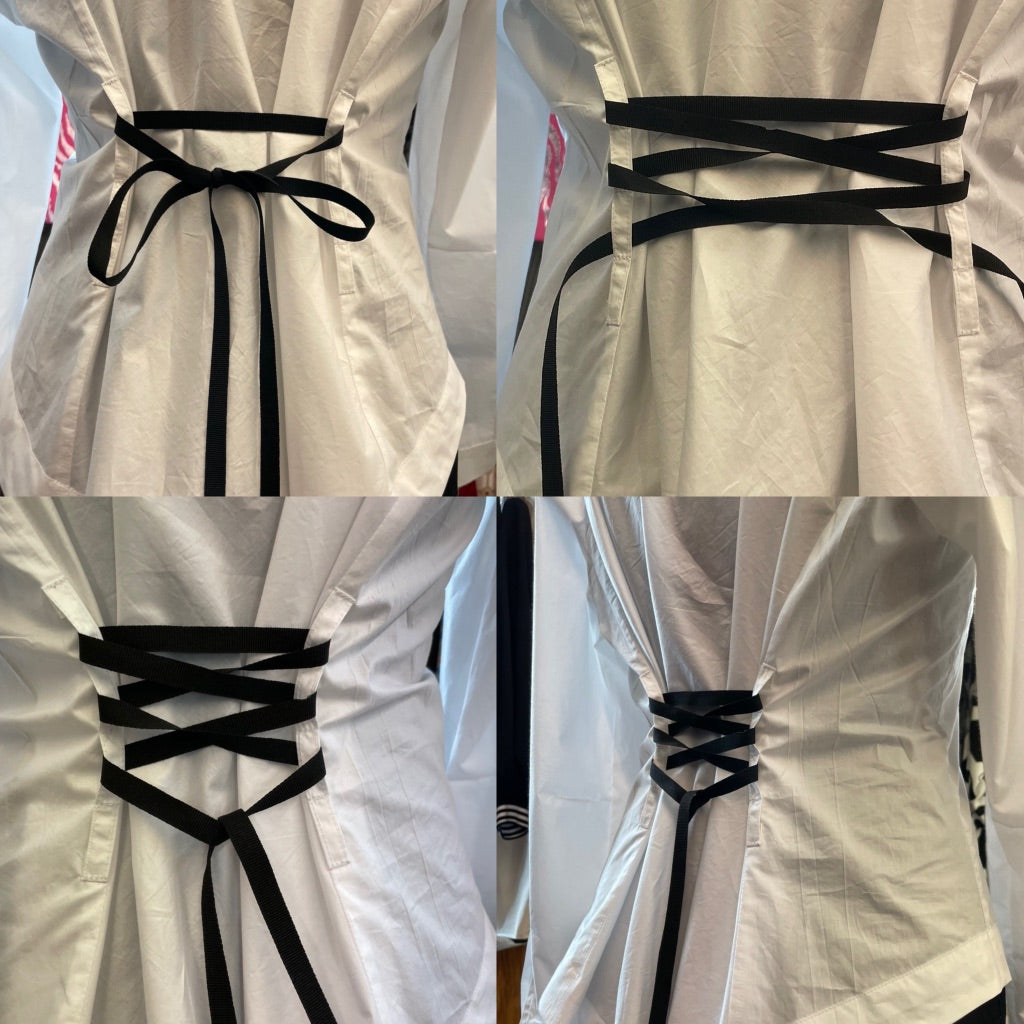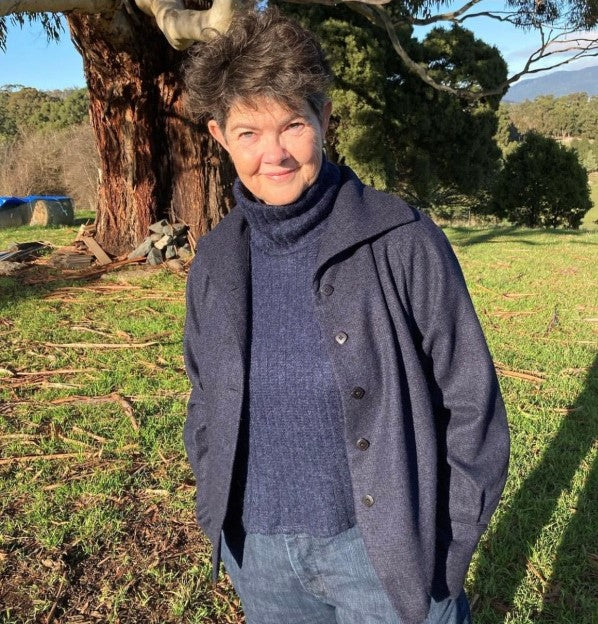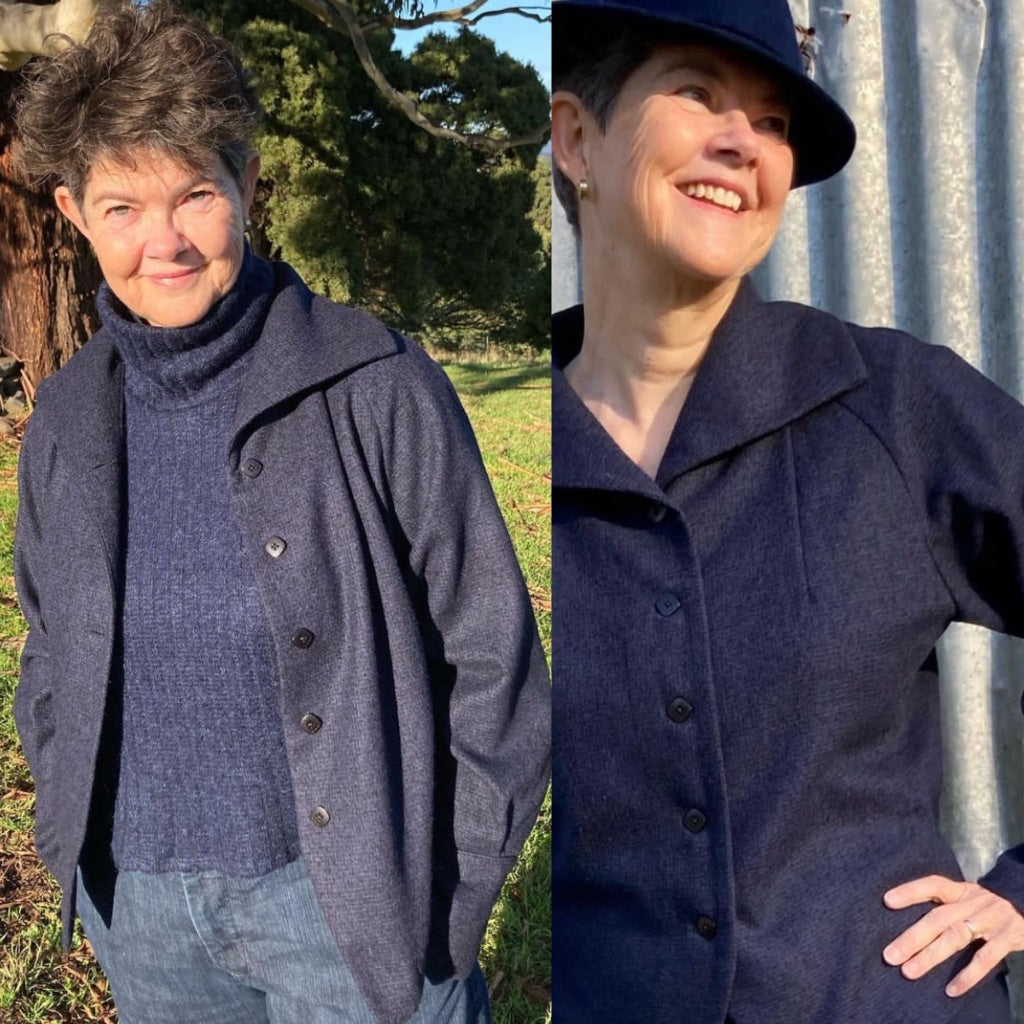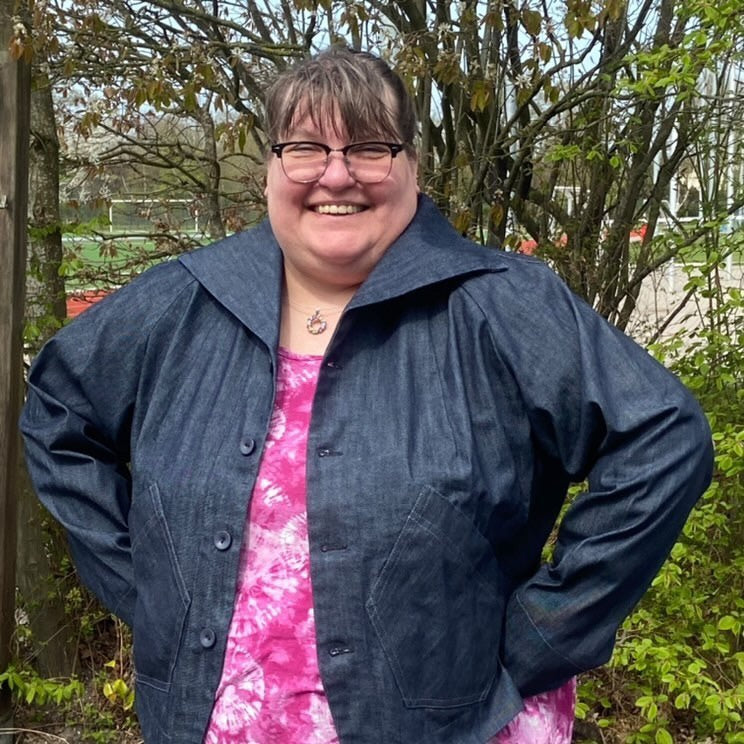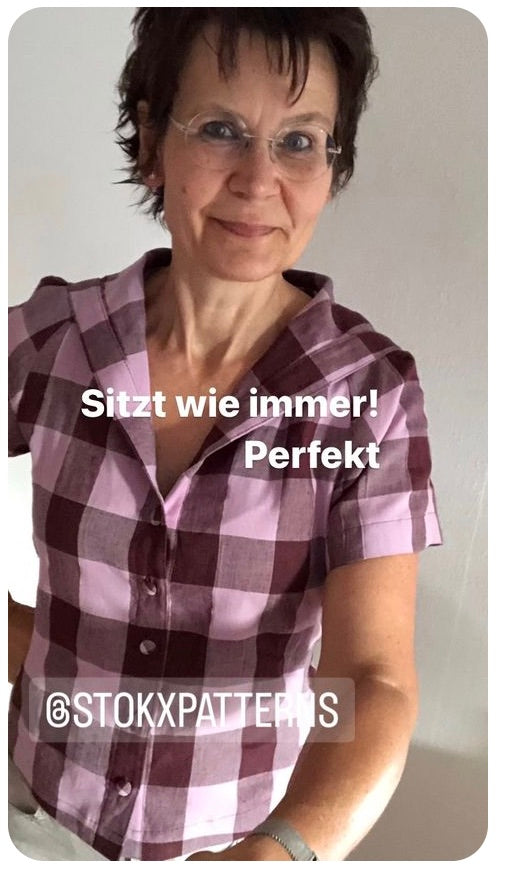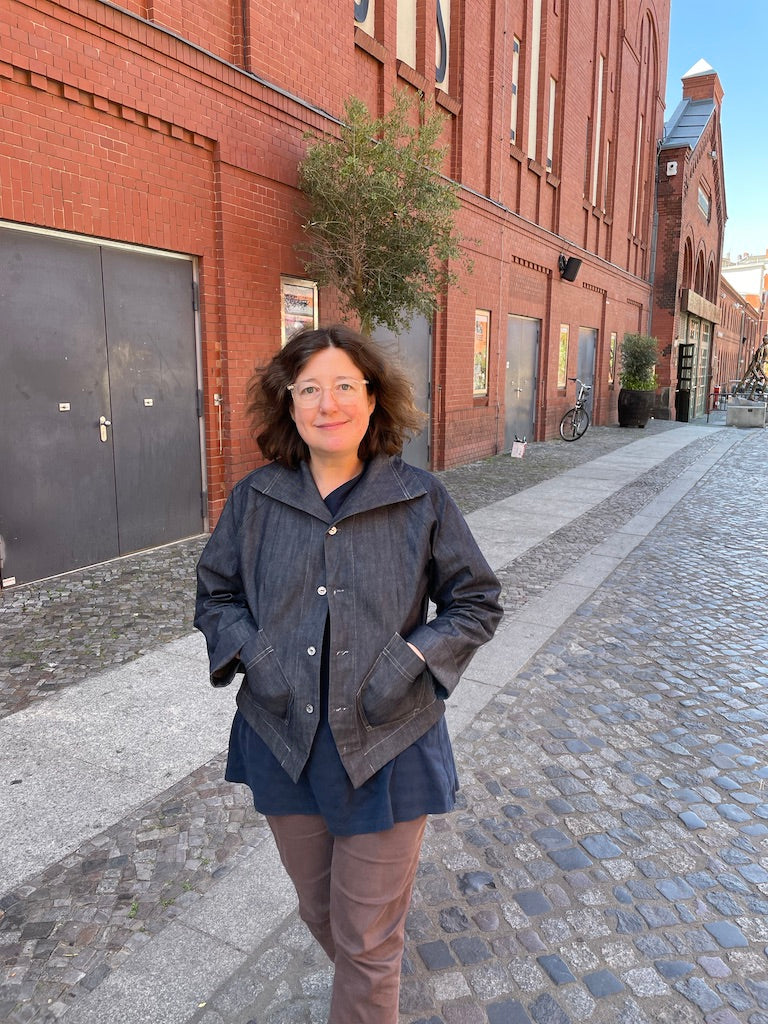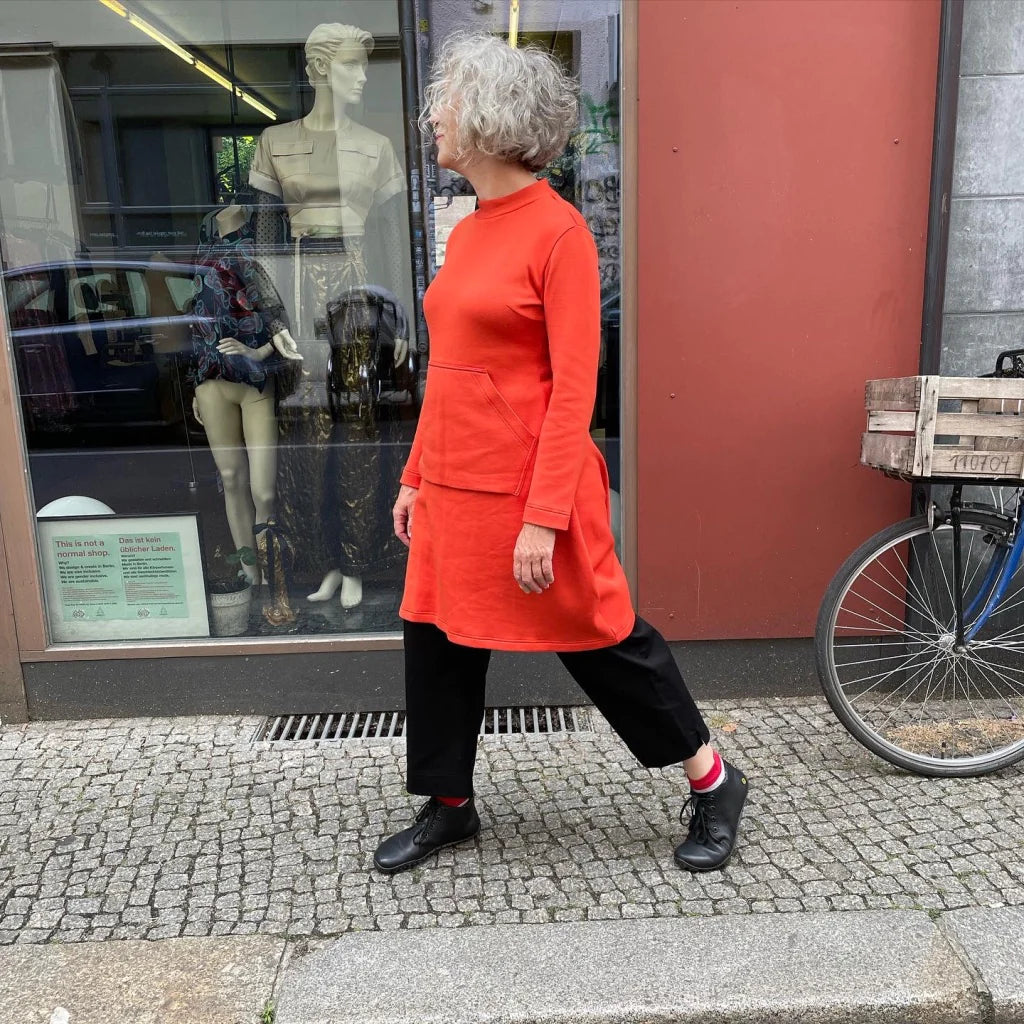 #stokxinthewild
Curious to see the final result of others? Want to be a part of the community and submit your own finished article? Head over to our community section and get involved!
STOKX IN THE WILD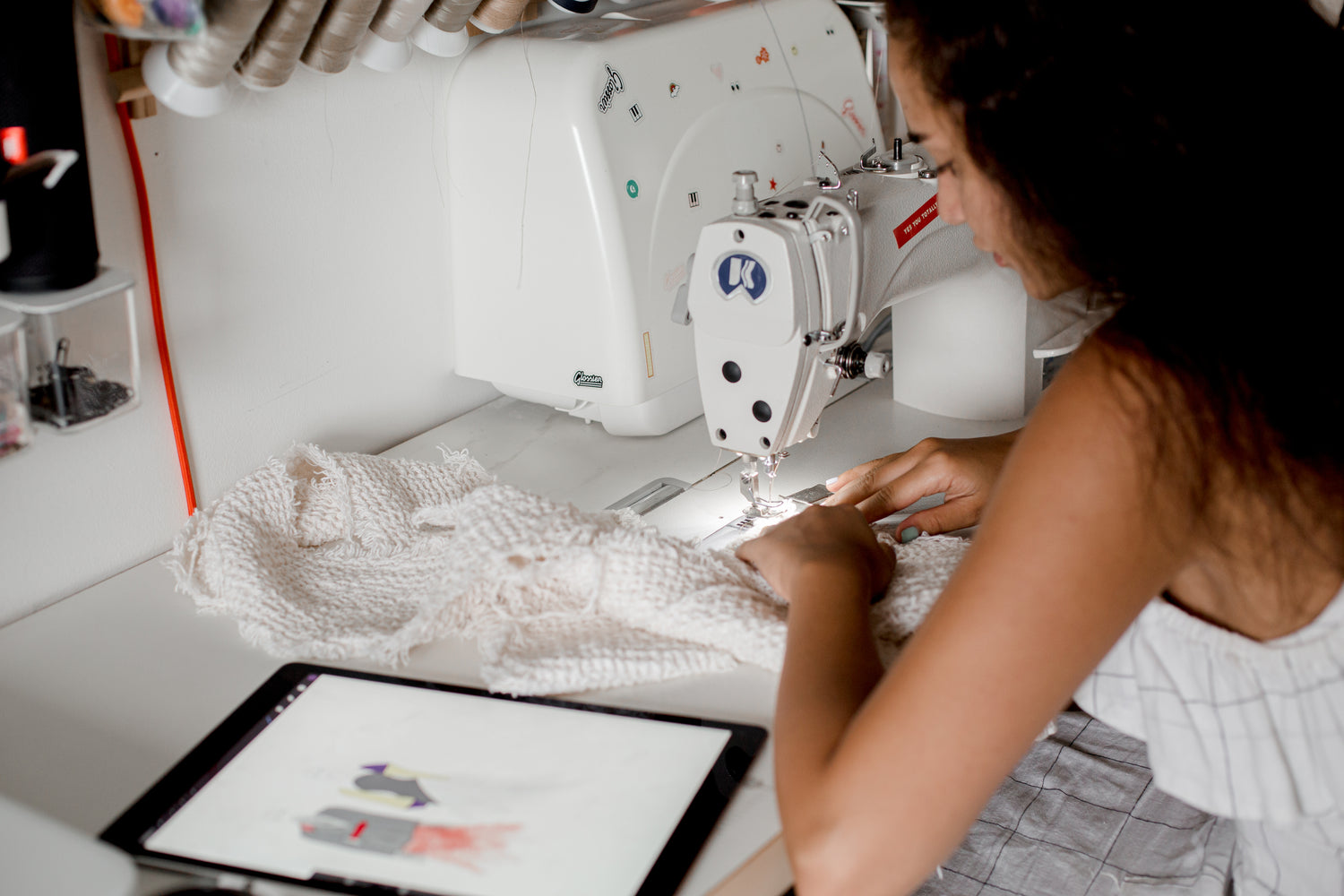 Useful Tools
We have put together a list of handy tools to help you with your project including:
- Measuring
- Printing
- Assembling
TO THE TOOLS